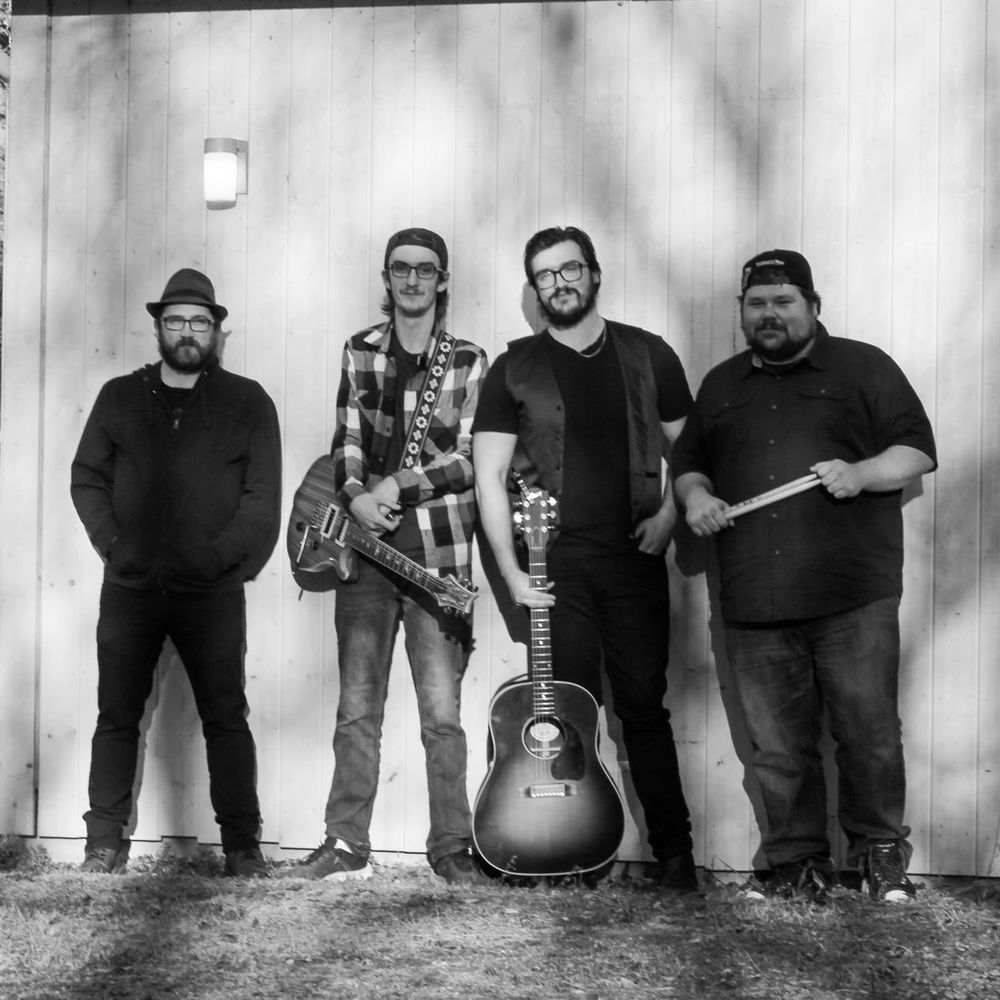 BROKEN ROAD
ABOUT US
Broken Road is an up and coming band from Sydney, NS. As an entrant in the 2019 CBC
Searchlight Competition with their song "Paycheque" and finished in the Top 50 in all of
Canada and received generous radio play on CBC Radio One. Broken Road's upbeat and well-
crafted original songs blend many genres including rock, blues, folk, and pop. The band's high
energy live show also includes many recognizable cover songs that always have the audience
singing along.
Broken Road consists of four close friends: Brandon Bates (Lead Vocals, Guitar), Devon Cann
(Lead Guitar/Backing Vocals), Mike Gorey (Bass) and Alan Buckingham (Percussion). Brandon started the band in high school, and after
several lineup changes met Alan while both were working together. The two
discovered each other's strong interest in music, and quickly started writing songs and booking
gigs. The band has since gone on to showcase their talents on some big stages, opening for
world-famous acts such as Slowcoaster, The Town Heroes and Pretty Archie. You can find
Broken Road playing at festivals and events throughout the summer or entertaining fans during
local music events. Although they love playing cover songs the band strives to create original
content for everyone to listen to and enjoy.
Broken Road releases their Debut EP titled 'Less is More' on all streaming platforms on October 2, 2020.
Thanks to the generous support from the Cape Breton Music Industry Cooperative (CBMIC), Broken Road were able to complete the recording of a new single and music video entitled "Wasted My Time". The single was produced, recorded, mixed, and mastered at the award winning studio Lakewind Sound" by Mike Sheppard over three days in February 2021. The music video was shot and edited by Matthew Ingraham at Renegade Entertainment. "Wasted My Time" was released to radio and online platforms on April 9th, 2021